Complete Kitchen Cabinet Refacing $500 Off Special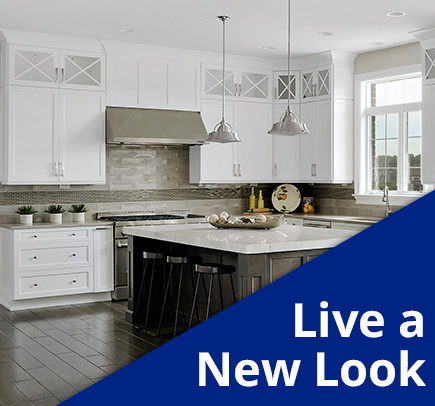 Ready to schedule your complete kitchen reface? Fill out form below and receive $500 off using code RESURFACE500. To receive your discount, your service has to be a complete kitchen reface (All cabinets and boxes). Restrictions apply see below.
*We will match any cabinet refacing competitors' price. A cabinet refacing competitor is one whose primary business is refacing cabinets, and the quote is solely for cabinet refacing, not including other home renovations. The quote must be in writing and be of the same type of refacing work our quote entails. We also have the right to verify the quote with the competitor to ensure the materials and scope of work are comparable.